1.1.6 Content Update Preview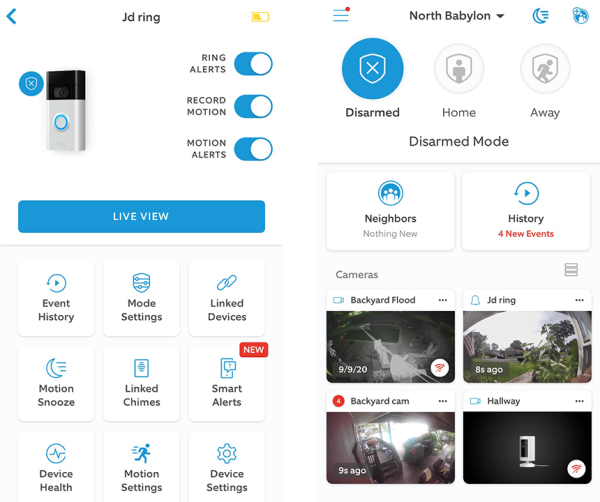 The Ring app has been updated with a new, more intuitive user interface! The key new features are:
The new interface is designed to make it easier to find your footage with a new timeline view, so you can jump to the footage from any camera from any date.

Monitoring your Ring devices is now easier with the new app, which offers more information on battery life, internet connection, and alerts.

Updates to the app also include the ability to share video clips with other people, and the ability to set up multiple Ring accounts, so you can keep track of who is where at all times!